29 April 2021
On 29 April 2021, the online SUNERGY and CO2 Value Europe brokerage event on EU funding has taken place: R&I Opportunities for a Fossil-Free Europe
The R&I Opportunities for a Fossil-Free Europe event was co-organised by SUNERGY (by whom IDEALFUEL is endorsed) and CO2 Value Europe to present and discuss EU funding opportunities related to carbon capture and utilisation (CCU) and fossil free fuels, chemicals and materials.
The online event took place from 1pm to 4:15pm CET (on 29 April) and included presentations of the new Horizon Europe program as well as the Innovation Fund. During the event, participants were given the opportunity to pitch their ideas and to participate in B2B matchmaking and round-table discussions during the last hour of the event.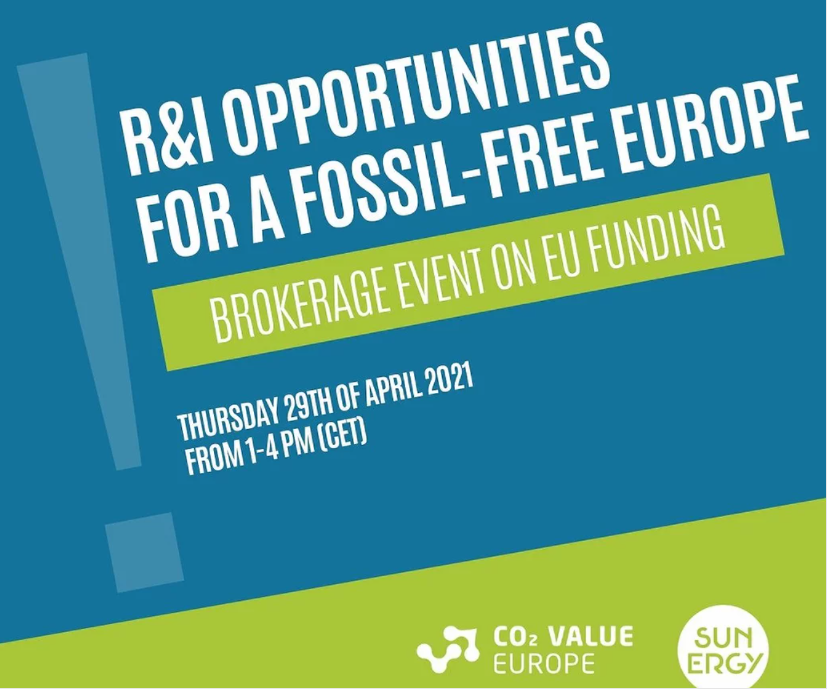 The topic of the event was very interesting for the IDEALFUEL project.