2-3 Nov 2022 in Mysuru, India
On 2 and 3 November 2022, the international conclave on Clean Fuels 2022 took place in the Silent Shores Convention Center, Mysuru, India. It has been hosted by the national institute of engineering. The theme of the conference will be "Exploring New Innovations in Clean Fuels for Sustainable Energy".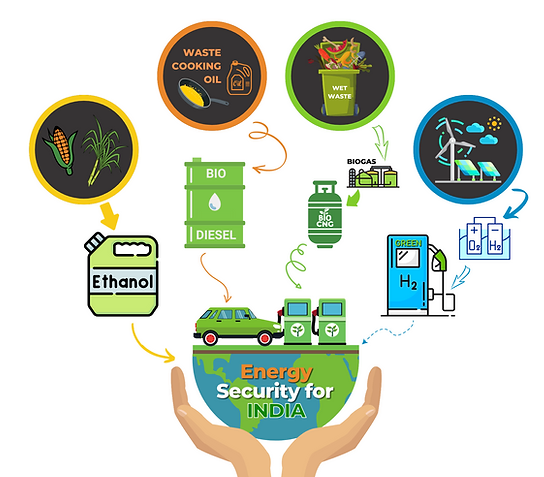 According to the website, this International Conclave on Clean fuels is intended to be a platform for discussion and networking place for industry representatives, policy makers, business leaders, academics, researchers, professionals, administrators and educational leaders. The 2-days conclave at Mysuru, India is a must-attend event for stakeholders to invest on future infrastructure projects, plans, government strategies and market-leading innovation. This conclave will also cover a broad range of Environmental impacts of Biofuels, Green Energy, Process Technologies for Bio Diesel, Bio Hydrogen, and many more. The conference is co-organized by IDEALFUEL partners T4F and OWI
Partner OWI has been invited to give a talk at the conclave on clean fuels for mobility. The IDEALFUEL project has been presented during this talk.
The objectives of the conference as well as the agenda can be found in this brochure.