31 May – 2 June 2023 in Riga, Latvia
The 19th edition of the International Conference on Renewable Resources & Biorefineries took place in Riga (Latvia) from Wednesday 31 May until Friday 2 June 2023.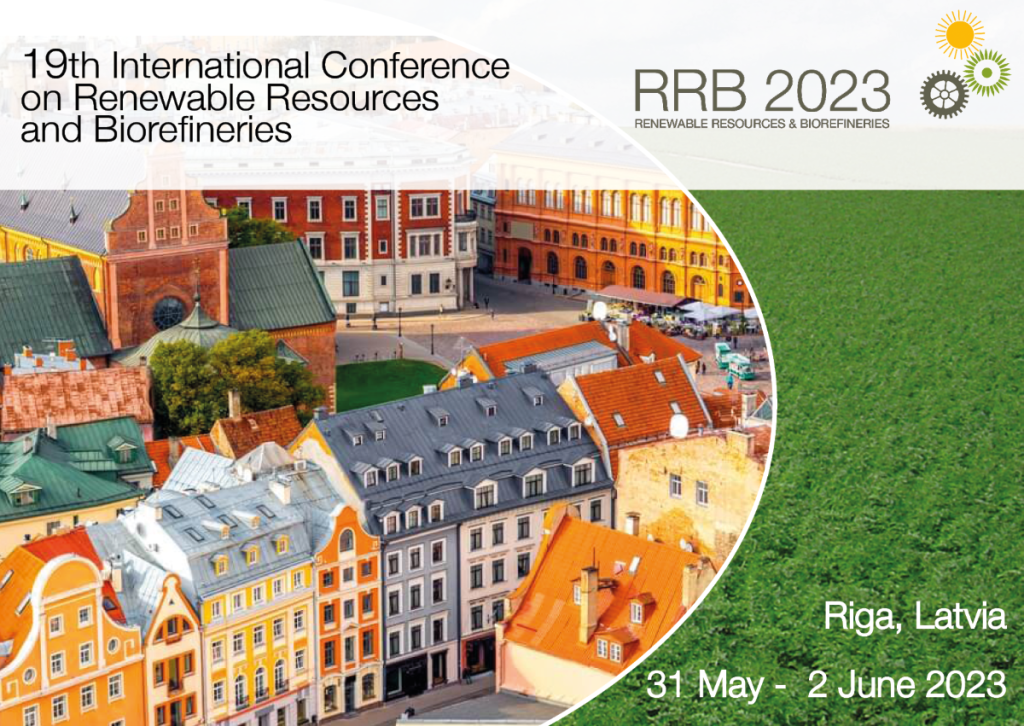 According to the website, delegates from university, industry, governmental an non-governmental organizations and venture capital providers have given their views on industrial biotechnology, sustainable (green) chemistry and agricultural policy related to the use of renewable raw materials for non-food applications and energy supply. The conference further aimed to provide an overview of the scientific, technical, economic, environmental and social issues of renewable resources and biorefineries in order to give an impetus to the biobased economy and present new developments in this area. 
The conference provided a forum for leading political, corporate, academic and financial people to discuss recent developments and set up collaborations.
The three day international conference consisted of plenary lectures, oral presentations, poster sessions and an exhibition. Companies and research organizations were given the opportunity to organize a satellite symposium. 
As the topic of the conference is closely related to the IDEALFUEL project, partner CSIC has submitted an abstract.